2020 / 01 / 31
Hard Drywall Screws
Hard Drywall Screws for Gypsum Board and MDF Board Connections

Kwantex developed new screws for hard drywall board application. Unlike regular drywall screw, our new screws can be served as different applications of gypsum board especially extremely hard drywall. For example, you can use only 1 screw to fasten not only standard gypsum board but also hard gypsum board with wood or steel substrate.
All the new hard drywall screws are designed to be with the bugle head with 4 Tornado Ribs, it keeps the surface flat and smooth with the least amount of burrs around the screw head after head sinking.

If you only require to fasten wood and thin steel (max. 0.9mm), it is suggested to adopt sharp point w/Torpedo thread.

If the substrate board is the steel thicker than 1.2mm, it is recommended to use drill point screw.


Welcome to contact us if you have demand for them.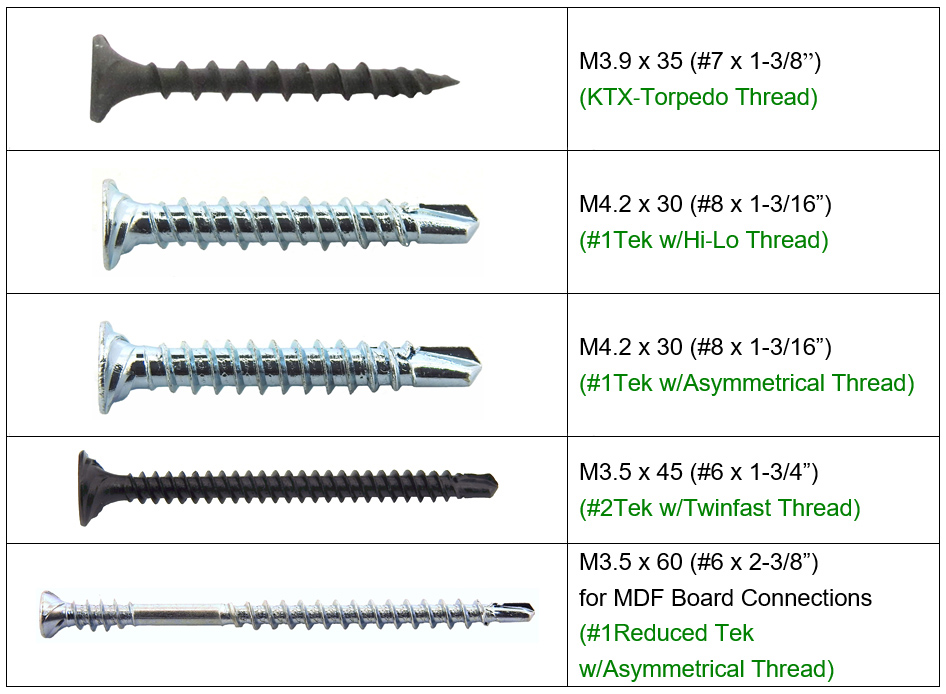 Kwantex is a professional Hard Drywall Screws manufacturer and is devoted to provide Hard Drywall Screws with the best quality and function. We supply Hard Drywall Screws with different screw size per customer's request. We believe Hard Drywall Screws will be your best choice.